About Me:
Howdy guys, I am Pramod Surjal
and I am a registered nurse. I am not a professional blogger but I am a writer about health niche, intended with sharing knowledge whatever I have learnt in my medical nursing profession.
About Blog: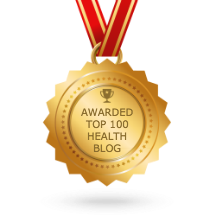 www.TapisaMe.com
is a Nursing blog here I write articles about nursing care, nursing career and Nursing Scope and Nurses related topic as well as reviewing the products that are significant to health as well as i give information about various aspects of health and medicine. Now our blog listed on
Top 100 health blogs list as award
.This blog shares knowledge and information in a simplified explanation with easy words about nursing guidelines and procedures with the intention of upgrading knowledge and to keeps you up-to-date in your Nursing field.
If you have any query regarding TapisaMe.com please contact us.
Follow Us :
Contact :- TapisaMe@gmail.com
Admin@tapisame.com