About Me:
Howdy guys,
I am P. Surjal and I am a registered nurse. I am not a professional blogger but I am a writer about health niche, intended with sharing knowledge whatever I have learnt in my medical professional.
About Blog: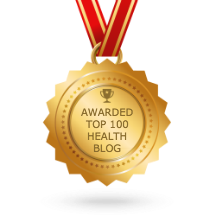 www.TapisaMe.com
is a health blog here I write articles about health related topic as well as reviewing the products that are significant to health as well as i give information about various aspects of Nursing guidelines too. Now our blog listed on
Top 100 health blogs list as award
.This blog shares knowledge and information in  a simplified explanation with easy words about health guidance with the intention of upgrading knowledge and to keeps you up-to-date in your health field. It provide life changing experiences and life style related articles. In this blog various products of health and popular and trending life hackers and scientific informations are also given. If you have any query regarding TapisaMe.com please contact us.
Follow Us :
Contact :- TapisaMe@gmail.com
Admin@tapisame.com